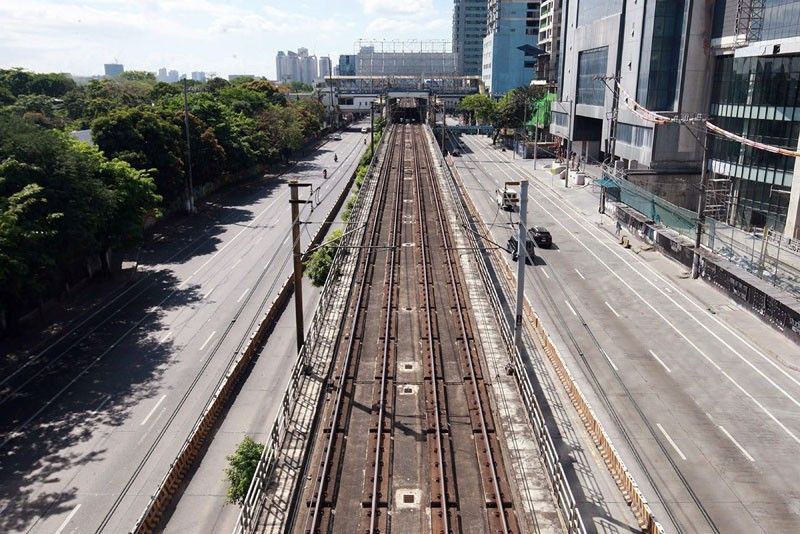 A near empty EDSA is seen as the government implements an enhanced community quarantine for the Holy Week in Metro Manila. Major highways and roads were eerily quiet on Good Friday and churches were deserted after religious gatherings were prohibited.
Michael Varcas
LGUs set to receive lockdown aid tomorrow
MANILA, Philippines — The financial assistance for low-income households affected by the reimposition of enhanced community quarantine (ECQ) will be downloaded to local government units (LGUs) tomorrow, said Finance Secretary Carlos Dominguez III.
"The financial assistance for LGUs under ECQ amounting to P22.9 billion will be downloaded on Monday, April 5, 2021," he told reporters yesterday.
Dominguez said the funds would be released earlier than the expected schedule of mid-April because the Department of Budget and Management (DBM) has already ordered the release of the funds last week and the Bureau of the Treasury had prepared the funds.
Last Tuesday, the DBM released to the Treasury the special allotment release order (SARO) and the corresponding notices of cash allocation (NCA) amounting to P22.9 billion.
The amount represents the financial assistance approved by President Duterte for release to LGUs placed under ECQ from March 29 up to April 4. These include the National Capital Region and the provinces of Bulacan, Cavite, Laguna, and Rizal – collectively known as NCR-Plus.
This one-time financial assistance is intended to assist 80 percent of the population of NCR-Plus identified as low-income households by the Department of Social Welfare and Development (DSWD) and the National Economic and Development Authority.
Beneficiaries are entitled to receive P1,000 per person but not exceeding P4,000 per family, either in cash or in kind, based on the most efficient mechanism identified by their respective LGUs. The beneficiaries of earlier social amelioration programs of the DSWD will be prioritized as beneficiaries of this financial assistance.
The Department of the Interior and Local Government (DILG) had already ordered LGUs to determine the most effective way of distributing the aid with the goal of distributing the assistance within 15 days if the assistance will be provided in cash and within 30 days if it will be provided in kind.
DILG undersecretary for operations Epimaco Densing said in an interview with "The Chiefs" on One News/TV5 on Wednesday night that the LGUs in the NCR-Plus bubble can already start distributing the cash assistance using their own funds and just reimburse this when the money from the national government arrives.
"I am requesting the LGUs to advance already the financial assistance. It's only P1,000," he added.
DSWD, meanwhile, will provide LGUs with the list that should be posted on their websites or in conspicuous places.
The financial assistance will be released by Treasury to the LGUs through their authorized servicing bank accounts. The exact allocations of each city and municipality in NCR-Plus are detailed in Local Budget Circular No. 136 posted on DBM's website.
NCR stands to receive half of the allocation at P11.17 billion; Bulacan P2.97 billion; Cavite, P3.44 billion; Laguna, P2.72 billion and Rizal, P2.61 billion. – Emmanuel Tupas