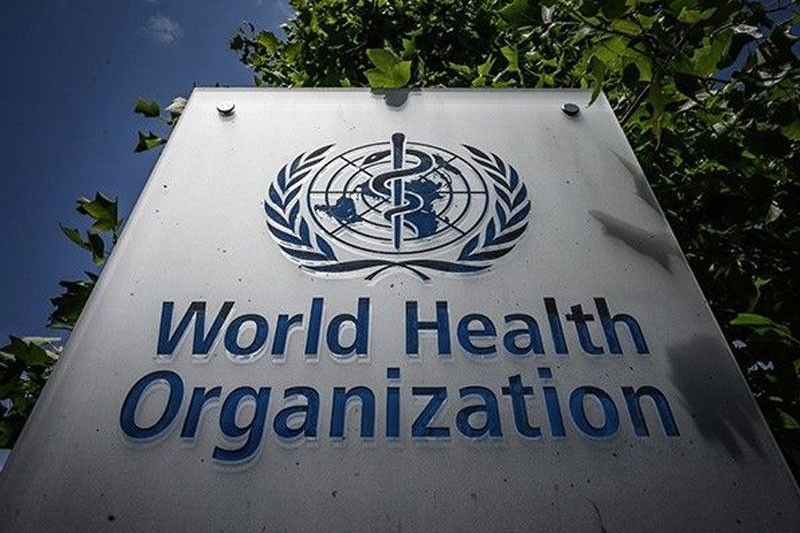 In a statement, WHO said that until "more data is available," Ivermectin is not recommended to be used on COVID-19 patients outside of clinical trial settings.
AFP/Fabrice Coffrini
WHO: Ivermectin for clinical trials only
MANILA, Philippines — Since the current evidence on the use of Ivermectin to treat COVID-19 patients is "inconclusive," the World Health Organization (WHO) has recommended that the drug be used only "within clinical trials."
In a statement, WHO said that until "more data is available," Ivermectin is not recommended to be used on COVID-19 patients outside of clinical trial settings.
WHO noted that such recommendation, which applies to patients with COVID-19 of any disease severity, is now part of WHO's guidelines on COVID-19 treatments.
Intended for use on animals, Ivermectin is an anti-parasitic drug.
"Ivermectin is a broad spectrum anti-parasitic agent, included in WHO essential medicine list for several parasitic diseases," the agency added.
It is used in the treatment of scabies, onchocerciasis (river blindness), strongyloidiasis and other diseases caused by soil transmitted helminthiasis.
According to WHO, a guideline development group was convened in response to the increased international attention on Ivermectin as a potential treatment for COVID-19.
The group is an independent, international panel of experts, which includes clinical care experts in multiple specialties, and also includes an ethicist and patient-partners.
WHO said the group reviewed pooled data from 16 randomized controlled trials, with a total enrollment of 2,407, including both inpatients and outpatients with COVID-19.
The group determined that the evidence on whether Ivermectin reduces mortality, need for mechanical ventilation, need for hospital admission and time to clinical improvement in COVID-19 patients is of "very low certainty," due to the small sizes and methodological limitations of available trial data, including small number of events.
WHO added the panel did not look at the use of Ivermectin to prevent COVID-19, which is outside of scope of the current guidelines.
Call for immediate review
House Speaker Lord Allan Velasco has demanded a quick answer to whether or not Ivermectin can be used for COVID-19 treatment from the Department of Health and Food and Drug Administration (FDA), as the debate on the use of the drug rages.
"People have become desperate for a cure. Fast-tracking clinical trials and processes to either grant Ivermectin an emergency use authority or conclusively declaring it unsafe will put the matter to rest," he stressed in a statement.
"With coronavirus cases surging and more people dying, regulators should find it necessary to look into the safety and efficacy of Ivermectin and other repurposed drugs for COVID-19," Velasco pointed out.
The Marinduque congressman urged regulators to also promptly inform the public of options for drugs available in terms of prevention and treatment of COVID-19.
"These are desperate times that call for a more proactive regulatory approach. People need alternative remedies to prevent or treat COVID-19," he appealed.